XIII SBBN Congress and 20th IUPAB Congress, Foz do Iguaçu, 4-8/10/2021
The President´s message
We are very proud promoting the XIII Brazilian Society on Nuclear Biosciences Congress along with the 20th International Union for Pure and Applied Biophysics Congress, being this opportunity the best scenario for the scientific multidisciplinary approach.
For planning the Congress program, they were established three objectives:
Presenting nuclear energy innovations in Health (drug discovery, molecular imaging and therapy) and Agriculture (food irradiation and plagues extermination), as well as the radioisotopes production technology and the uranium fuel cycle impact. For all those activities, the Safety Culture is mandatory for the protection of workers, public, patients and the environmental, including animals and plants.
Comparing the models used in Radiation Biology, both for low doses or high exposures rates, with the achievements in Cellular and Molecular Biology, Genetics, Epidemiology, Immunology, Pharmacology, and, specially, Biochemistry and Biophysics. The risk analysis (nuclear, radiological, sanitary and environmental) conducted by the regulatory bodies should be continuously updated according to the scientific state of the art.
Creating opportunities for the nuclear energy promotion among researchers, teachers, students, professionals and the general public. In this context, the satellite activity – the meeting with the Foz do Iguaçu high school teachers – is an example.
I thank very much the speakers for accepting our invitation, the participants for trusting in our work and the organizer team for the indispensable support.
Silvia Maria Velasques de Oliveira, Brazilian Society on Nuclear Biosciences President
---
SBBN CONGRESS TOPICS
1. Biomedical Applications of ionizing and non-ionizing radiation
2. Radiation Biology (including workplace, medical, environmental and cosmic exposures)
3. Epidemiology, Big Data and Radiation Exposures
4. Radioisotopes production in research nuclear reactors and cyclotrons
5. Radiopharmaceuticals development and quality assurance
6. Molecular imaging techniques, signaling processing and artificial intelligence
7. Radionuclide therapy (alpha and beta emitters) and internal dosimetry
8. External radiotherapy and treatment planning
9. Optical techniques for diagnosis and therapy
10. Nonclinical studies, translational modelling and clinical studies
11. Nanomaterials, nanobiotechnology and nanotoxicity
12. Industrial applications of nuclear energy
13. Agriculture, food irradiation and alimentary safety
14. Uranium fuel cycle and radiological and environmental impact
15. Natural occurrence of radioactive materials, waste management, transport of radioactive materials and environmental aspects
16. Accidental radiation exposures and medical management
17. Regulatory issues
18. Education, employment and science communication
THE IUPAB SYMPOSIA
Oct., 5
Biophotonics
Organelle contact
Protein structure dynamics and functions
Microbiomes human and environmental
Prize Young talent in life sciences
Deforming membranes
Macromolecular machines and switching devices
Biological photosensors and their application in Optogenetics
System Biology and biomarkers for human disorders
Chromatin structure, folding and dynamics
Oct., 6
Drug design and delivery
Computational molecular Biophysics
Ionic channels and membrane transporters
Autophagy mechanisms and applications
Biophysics of immune systems
Scissoring membranes
Protein folding misfolding and unfolding
Metabolism and Bioenergetics
Oct., 7
Amyloids in neurodegenerative diseases and cancer
Large facilities applied to biological systems
Redox Biology
Science education
Mechanisms of membrane protein
Nucleic acids structure and functions
Systems Biology
Chemical Biology
Oct., 8
Molecular and cell imaging
Membrane simulation
Bioinspired nanomaterials for medical application
Translational Biophysics
Rafain Palace Hotel and Convention Center, Av. Olimpio Rafagnin, 2357, Parque Imperatriz, Foz do Iguaçu, Parana State, BRAZIL, Zip code 85862-210
(http://www.rafainpalace.com.br/v2/home_ing/index.php)
Lunch will be offered on site to all congress participants.
The hotel network in Foz do Iguaçu is modern and has more than 20,000 beds.
ORGANIZING COMMITTEE
Silvia Maria Velasques de Oliveira, PhD – Congress President
Divanizia N. Souza, PhD – Scientific Committee Chair
Luciana Malavolta, PhD – Organizing Committee Chair
Rodrigo Gadelha, PhD – Congress Secretary (affiliates and inscriptions)
Fabio Luiz Navarro Marques, PhD – Congress Treasurer
Opening Keynote lecture: The Chernobyl Tissue Bank
Lecturer: Geraldine Thomas (Imperial College, London, UK)
Symposium Nuclear reactors and the environmental and radiological impact
Chairs: José A. Perrotta (IPEN/CNEN/SP) and Edson R. Andrade (Federal University of Paraiba, Brazil)
• New nuclear reactors and exposures scenarios (Leonam Guimarães, Eletronuclear President, Brazil)
• Nuclear accidents and decision making in the perspective of environmental radiological releases (Matthew Healy, Cranfield University, UK)
Symposium Cancer epidemiology and radiation exposures
Chairs: Lene Veiga (National Health Institutes, Division of Cancer Epidemiology and Genetic, Washington DC, USA) and Luiz Carlos Santos Thuler (National Cancer Institute, Health Ministry, Brazil)
• Occupational exposure to various radiation sources (Dunstana R. Melo, Melohill Technology, Washington DC, USA)
• Thyroid Cancer Following Childhood Low-Dose Radiation Exposure (Lene Veiga, NHI, USA)
• Global surveillance of trends in cancer survival (Maria Paula Curado, A.C. Camargo Cancer Center, Brazil)
Symposium Radiobiology and the new methodologies in Radiotherapy
Chairs: Ademir Amaral (Pernambuco Federal University, Brazil) and Helena Segreto (São Paulo Federal University-UNIFESP, Brazil)
• Big Data in Clinical Epidemiology (Luiz C. S. Thuler, INCa, Brazil)
• Dose fractionation in Radiotherapy patients (Helena Segreto, UNIFESP, Brazil)
• Development of three-dimensional cellular culture system for testing of biological effects of radiations in tumoral and non-tumoral models (Daniel Perez Vieira, Biotechnology Center, IPEN/CNEN, Brazil)
Symposium Biomaterials and molecular imaging techniques
Chairs: Marcelo Mamede (Medical School, Minas Gerais Federal University-UFMG, Brazil) and Prisiclla Pujatti (National Cancer Institute, Brazil)
• Novel cyclotron radioisotopes and novel radiopharmaceuticals (Suzanne Lapi, University of Alabama at Birmingham, Alabama, USA)
• Total-Body radiotracer pharmacokinetics and molecular imaging (Simon R. Cherry, University of California, Davis, USA)
• Molecular imaging for research in Oncology (Carlos Alberto Buchpiguel, Medical School, Sao Paulo State University- USP, Brazil)
Symposium The new paradigms in Cellular Biology and Precision Medicine for prostate cancer therapy
Chair: Hernandes Carvalho (Campinas University-UNICAMP and Experimental Biology Societies Federation-FESBE President, Brazil)
• Targeting androgen receptor signaling in prostate cancer (Hernandes Carvalho, UNICAMP, FESBE, Brazil)
• Alpha or beta radioisotopes emitters for prostate cancer treatment? (George Sgouros, John Hopkings Foundation, USA)
• Prostate cancer treatments and follow up: Brazilian experiences (Juliano Cerci, Brazilian Society on Nuclear Medicine President)
Symposium Agriculture, food irradiation and alimentary safety
Chair: Marcos do Amaral (Brazilian Society on Radiation Protection President)
Symposium Molecular imaging in Neurosciences
Chairs: Valbert Cardoso (Pharmacy School, UFMG,Brazil) and Lauro Wichert-Ana (Medical School, USP-Ribeirao Preto, Brazil)
• New trends in PET radiopharmaceuticals for neurodegenerative diseases (Eduardo Savio, Uruguayan Center on Molecular Imaging-CUDIM, Uruguay)
• Pericytes and the intersection between tissue regeneration and pathology (Alexander Birbrair, UFMG, Brazil)
• PET/CT/MRI fusion images showing cranial and peripheral nerve involvement in neurolymphomatosis (Lauro Wichert-Ana, USP, Brazil)
Clinical essays with radiation sources
Chair: Marycel F.F. Barbosa (Albert Einstein Hospital, Brazil)
The sanitary regulatory constraints (Ana Celia Sobreira, Acerts Nuclear, ABDAN, Brazil)
The multidisciplinary teams and education (Ana M. Marques da Silva, Pontifical Catholic University- PUCRS, Brazil)
The equipment state-of-the art and the regional inequities (Jorge Wagner E. da Silva, Brazilian Cancer Institute-INCa, Brazil)
Symposium The radiation protection system in the uranium mining, waste management and transport of radioactive materials
Chairs: Horst Monken-Fernandes (IAEA) and Adelia Sahyun (SBBN)
• Perspectives of uranium mining in Brazil (Rogério Mendes Carvalho, INB, Brazil)
• Environmental remediation in uranium mining and naturally occurring radioactive material (Horst Monken-Fernandes, IAEA)
• Perspectives of environmental exposures due to nuclear and radioactive materials transport (Stephen Whittingham, IAEA, Austria)
Symposium Nuclear research, education and science communication
Chair: Patricia Wieland (WNU)
October, 30 – SATELITE ACTIVITY – SBBN meeting with the high school teachers
Coordinators: Silvia Velasques and Divanizia Souza
IUPAB plenary lectures speakers
Richard Henderson, MRC Labs, Cambridge, UK – molecular biologist and biophysicist and pioneer in the field of electron microscopy of biological molecules. He shared the Nobel Prize in Chemistry in 2017 with Jacques Dubochet and Joachim Frank.
Michael Levitt, Stanford University – biophysicist and a professor of structural Biology. He received the 2013 Nobel Prize in Chemistry, together with Martin Karplus and Arieh Warshel, for "the development of multiscale models for complex chemical systems.
Greg Winter, MRC Cambridge, UK, is credited with inventing techniques to both humanise<https://en.wikipedia.org/wiki/Humanized_antibody> (1986) and, later, to fully humanise using phage display<https://en.wikipedia.org/wiki/Phage_display>, antibodies for therapeutic uses. He has founded several companies to exploit this technology for therapeutic uses. He received the Nobel Prize for Chemistry in 2018 along with George Smith<https://en.wikipedia.org/wiki/George_Smith_(chemist)> and Frances Arnold<https://en.wikipedia.org/wiki/Frances_Arnold>
Angela Gronenborn, Ph.D. in physical chemistry (University of Cologne, Germany). She did postdoctoral work with protein NMR pioneer James Feeney at the National Institute for Medical Research in London. Since 2004, she is the Department of Structural Biology Chief in University of Pittsburgh.
Ohara Augusto is Full Professor of Biochemistry at Universidade de São Paulo, Brazil. Her research interests are focused on kinetics and mechanisms of redox enzymes, oxidant and antioxidant mechanisms, infection and inflammation. She is member of the Brazilian Academy of Science, of the Third World Academy of Sciences and is Fellow of the Society for Redox Biology and Medicine.
Ramon Latorre is Full professor of Neuroscience Institute from University of Valparaiso, Chile and Director of Interdisciplinary Center of Neuroscience of Valparaiso. His research interests are focused on understanding how the protein domains involved in sensing stimuli (sensors) and opening the pore (gates) communicate. He is member of Latin America Science Academy Council and Foreign Member of National Academy of Sciences, USA.
Tao Xu, National Laboratory of Biomacromolecules -Institute of Biophysics, Chinese Academy of Sciences. Research interests are focused on two aspects: one is to identify key proteins and regulatory mechanisms involved in the docking, priming and fusion of different secretary vesicles, particularly large dense-core vesicles (DCVs) and GLUT4 storage vesicles (GSVs). The other is to develop novel super-resolution imaging tools, in combination with spectroscopic, biophysical and electron microscopy techniques. In particular, near molecular resolution optical microscopy, capable of imaging intracellular proteins with nanometer resolution and determining the static structural relationship between two or more proteins of interest at the molecular level are been developing.

Wilfred van Gunsteren, Swiss Federal Institute of Technology (ETH), Switzerland, studied physics and law at the Free University in Amsterdam, became professor of physical chemistry in Groningen in 1987 and professor for computer-aided chemistry at the ETH in 1990. His research activities include the development of methods for the simulation of the behaviour of bio-molecular systems, their conversion into the computer program GROMOS and their application in problems of practical interest. Since 1995 is he a member of the Royal Dutch Academy of Arts and Sciences. In 2002 he received the Max-Planck Research Award for Chemistry and Pharmacy and in 2009 the Golden Tricycle award for the most family friendly group leader at the ETH. From 2014 till 2018 he was ombudsperson of this institution.
SBBN speakers
Geraldine Anne Thomas OBE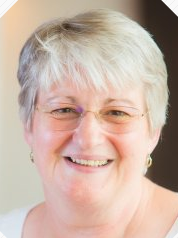 She is a senior academic and Chair in Molecular Pathology at the Faculty of Medicine, Department of Surgery & Cancer, Imperial College London. BSc in Pharmacology, University of Bath; PhD in Pathology, Welsh National School of Medicine, Cardiff, Postdoctoral work in Departments of Pathology, Cardiff (until 1992), and Cambridge 1993-2002. Senior Lecturer in Oncology, Swansea University 2002-2006 promoted to Professor of Molecular Oncology 2006. Director Scientific Services, Wales Cancer Bank 2007- to date. Joined Imperial in 2008. Member of the Scientific Advisory Board, Personal Medicine Consortium of Luxembourg (from June 2011). Member of the Scientific Advisory Board, German Biobanking Initiative (from 2010), Scientific Advisor, Safer Medicines Campaign (from 2010), UK-Japan Nuclear Dialogue (from 2012). Prof. Thomas coordinates the Imperial College Healthcare Tissue Bank (www.imperial.ac.uk/tissuebank ), the Chernobyl Tissue Bank (www.chernobyltissuebank.com ) and Professor Thomas is Director for Scientific Services for the Wales Cancer Bank (www.walescancerbank.com ). In addition to providing tissue banking services for others, she develops IT infrastructure to add research data to stored samples, in association with Dr Sarah Butcher's group based in Bioinformatics Support Services at Imperial. The main research focus centres on the molecular biology of thyroid cancer, in particular radiation associated thyroid cancer. However, she also collaborates with others in projects looking to identify biomarkers for cancer prediction and prognosis. Thomas is also a science communicator and has written opinion editorial pieces and provided comment to the media following the Fukushima nuclear disaster. In 2015 Thomas appeared in the TV documentary series Uranium – Twisting the Dragon's Tail and was called to appear before the Nuclear Fuel Cycle Royal Commission in South Australia in October to answer the Commission's questions regarding the effects and threats of radiation. Thomas was appointed Officer of the Order of the British Empire (OBE) in the 2019 Birthday Honours for services to science and public health.
Dunstana Melo,



Ph.D. in Biophysics from the Federal University of Rio de Janeiro, Brazil. Melohill Technology LLC President. She has experience in radiation protection, dosimetry, biokinetics, and biological effects of internally deposited radionuclides and methods for removing radionuclides from the body (decorporation). She has served on the National Council on Radiation Protection and Measurements (NCRP) and on the International Commission on Radiological Protection (ICRP) from 2006 to present.
PhD in Chemistry. Director in Research and Development, Biomedical and Chemical Deparments, Uruguayan Centre for Molecular Imaging (CUDIM), Montevideo, Uruguay.
George Sgouros,



PhD in Physics, he is Professor of Radiology, Oncology and Radiation Oncology, Director of Radiopharmaceutical Dosimetry Section of the Division of Nuclear Medicine, Johns Hopkins University, School of Medicine. He has been principal investigator or program leader on numerous grants with over 20 y experience in modeling and dosimetry of internally administered radionuclides with a particular emphasis on patient-specific dosimetry, alpha-particle dosimetry, and mathematical modeling of radionuclide therapy. Dr. Sgouros' laboratory is currently engaged in preclinical research investigating targeted alpha-emitter therapy of metastatic cancer. He is author on more than 100 peer-reviewed articles, as well as several book chapters and review articles. He is chairman of the Medical Internal Radionuclide Dose Committee of the Society of Nuclear Medicine, as well as steering committee member, of the American Association of Physicists in Medicine, Task Group on Internal Emitter Dosimetry.
He has served as chairman of the Dosimetry and Radiobiology Panel at a U.S. Department of Energy Workshop on alpha-emitters in medical therapy and, in the early 1990s, provided the physics/dosimetry support for the first Food and Drug Administration-approved human trial of targeted alpha-emitter therapy. He is also a member of the scientific advisory board of AREVA Med (Bethesda, Maryland), which is developing 212Pb-based alpha-emitters for targeted cancer therapy. Program areas of interest: medicine; dosimetry and measurement; education, risk communication, and outreach.
SNMMI Saul Hertz Award 2017 for outstanding achievements and contributions in radionuclide therapy
Lene Holanda Sadler Veiga: PhD in Public Health/Epidemiology (National School in Public Health, Oswaldo Cruz Foundation, Rio de Janeiro, Brazil). She is staff scientist in the National Cancer Institute/Division of Cancer Epidemiology and Genetic, Washington DC, USA.
Matthew J F Healy, senior research, Cranfield University, UK. International consultancy activities have included methods and technologies, decision support following the Fukushima accident, performing biological, chemistry, radiological and nuclear vulnerability assessments, independent requirements capture and assessing the cost of recovering from terrorism.
Simon Cherry,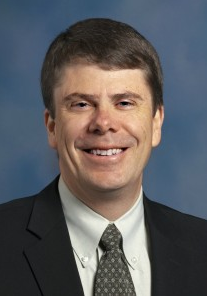 PhD in Biomedical Engineering, Professor at the University of California, Davis, USA. The Cherry Lab focuses on molecular imaging using positron emission tomography (PET) scanning. The team is currently studying pathologic processes that involve multiple organs systems or the entire body, the EXPLORER project, a collaboration with several colleagues to develop the world's first total-body PET scanner. In 2018, he received the Paul C. Aebersold Award for outstanding achievement in basic nuclear medicine science.
Susanne Lapi,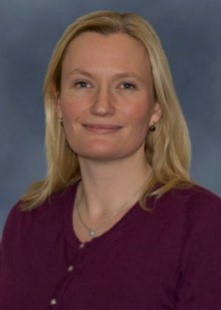 PhD in Chemistry. she is currently Vice Chair of Translational Research in the Department of Radiology, Professor with Tenure of Radiology and Chemistry and Cyclotron Facility Director. She is also a member of the O'Neal Comprehensive Cancer Centre and the UAB Alzheimer's Disease Center. Her research interests are in the development and translation of new PET radionuclides and molecular imaging agents. In particular, she has an active program investigating 89Zr radiolabeled antibodies as molecular imaging agents in preclinical and clinical trials in oncology. Her other main area of research interest is in the development of new isotopes for PET imaging. Dr. Lapi has been continually funded with support from NIH, DOE, many foundations and industry partnerships. She has over 80 publications and is a member of the Board of Directors of the Society of Nuclear Medicine and Molecular Imaging. She is also an active member of many initiatives with the International Atomic Energy Agency (IAEA).
Alexander Birbrair: Professor adjunto do Departamento de Patologia do Instituto de Ciências Biológicas da Universidade Federal de Minas Gerais, membro da Comissão Interna de Biosseguranca (CIBIO) e Vice-coordenador do Biotério do Departamento de Patologia. Membro Afiliado da Academia Brasileira de Ciências (ABC) e membro da Global Young Academy. Graduado em Biomedicina pela Universidade Estadual de Santa Cruz (UESC), doutorado em Neurociência pela Wake Forest University, Carolina do Norte, USA e pós-doutorado em Biologia Celular no Albert Einstein School of Medicine em Nova York, USA.
Ana Maria Marques da Silva: Bacharel, mestre e doutora em Física pela USP e pós-doutorado na KU Leuven (Bélgica). Professora titular Programa de Pós-Graduação em Engenharia Elétrica e em Gerontologia Biomédica da PUCRS, coordena o Núcleo de Pesquisa em Imagens Médicas e é pesquisadora do Instituto do Cérebro do RS (InsCer). Coordena o Programa de Residência em Física Médica do Hospital São Lucas da PUC-RS.
Carlos Alberto Buchpiguel: Graduação em Medicina pela Faculdade de Medicina da PUC-SP, doutorado em Radiologia pela Faculdade de Medicina da USP e fellowship em Medicina Nuclear no Departamento de Radiologia do Hospital da Universidade da Pensilvânia, USA. Professor Titular do Departamento de Radiologia e Oncologia da FM-USP, Diretor do Serviço de Medicina Nuclear e Imagem Molecular do Instituto de Radiologia do HC-FM-USP.
Helena Regina Comodo Segreto: Professora associada do Departamento de Oncologia Clínica e Experimental da UNIFESP. Doutorado em Medicina (Hematologia) pela UNIFESP e pós-doutorado pela Harvard Medical School. Sócia fundadora da Sociedade Brasileira de Radioterapia e da Asociación Ibero Latinoamericana de Terapia Radiante Oncológica., membro da Sociedade Brasileira de Hematologia e Hemoterapia e da Radiation Research Society.
Hernandes Faustino de Carvalho: Possui graduação em Ciências Biológicas, mestrado em Biologia Celular e doutorado em Bioquímica pela Universidade Estadual de Campinas (UNICAMP). É professor titular da UNICAMP. Foi Presidente da Sociedade Brasileira de Biologia Celular (2006-2008 e 2014-2016). É Secretário Geral da Federação Internacional de Biologia Celular (IFCB) desde 2008. Presidente da Federação das Sociedades de Biologia Experimental (2017-2019). Foi membro do CA-BM do CNPq, é coordenador do INCT-INFABIC e bolsista produtividade 1A do CNPq.
Jorge Wagner Esteves da Silva: Bacharelado em Física pela UERJ, mestrado e doutorado em Engenharia Nuclear pela UFRJ. É físico do Instituto Nacional de Câncer, e foi professor visitante da UERJ e professor colaborador do Instituto de Radioproteção e Dosimetria. Tem experiência em Engenharia Nuclear, Física Médica e Inteligência Artificial.
Juliano Julio Cerci: Graduação em Medicina pela Pontifícia Universidade Católica do Paraná, residência médica em medicina nuclear e especialização em Radiologia na Universidade de São Paulo, doutorado em Radiologia pela Faculdade de Medicina da Universidade de São Paulo. É diretor do Serviço de PET/CT da Quanta diagnóstico e Terapia e Presidente da Sociedade Brasileira de Medicina Nuclear.
Lauro Wichert Ana: Professor Associado do Centro de Ciências das Imagens e Física Médica da Faculdade de Medicina de Ribeirão Preto (FMRP-USP). Graduação em Medicina pela Universidade Federal de Uberlândia (UFU), Residência Médica em Neurologia pelo Hospital das Clínicas da FMRP-USP, Especialização em Neurofisiologia Clínica pelo HC-FMRP-USP, Especialização em Medicina Nuclear pelo HC-FMRP-USP e Mestrado e Doutorado em Ciências Médicas (Neurologia) pela FMRP-USP. Coordenador e Supervisor da Seção de Medicina Nuclear do Hospital das Clínicas, orientador do Programa de Clínica Médica e de Bioengenharia do FMRP-USP.
Maria Paula Curado: Medical doctor (Goias Federal Univesity), PhD in Oncology (Hospital do Câncer – A. C. Camargo, São Paulo, Brazil). Researcher and professor in the A.C.Camargo Cancer Center, São Paulo, Brazil. Researcher collaborator in the CONCORD-2 Global Programme, the London School of Hygiene & Tropical Medicine, the Union for International Cancer Control (UICC), endorsed by 39 national and international agencies, including WHO EURO, OECD and World Bank.
COURSE 1. Neurological and oncological disease imaging using radiotracers. Bases for drug discovery using the preclinical assay
Coordinators: Fabio Marques and Daniele Faria (Medical School, USP, Brazil)
DAY 1.Introduction to molecular imaging using radiotracer for drug development. Equipment and techniques
Principles of PET and SPECT imaging and use. Image association with CT or NMR technology to define the location of biological structures. Preclinical models for evaluation of radiotracers and new drugs. Physical, chemical, and behavior parameters that can interfere with image quality. Current scenario and perspectives in Brazil.
DAY 2. Radiotracer in neuroscience. Main radiotracers in neurological diseases, such as Parkinson´s disease, epilepsy, neuroinflammation, among others. Radiolabeling of molecules for the discovery of new drugs for neurological disease based on in vivo pharmacokinetics and receptor binding measurement Radiotracer in oncology.
DAY 3. Main radiotracers, including small molecules, peptides, and antibodies, used for in vivo detection of processes that occur in the tumor microenvironment, such as angiogenesis, hypoxia, apoptosis, among others. Tool for the development of new chemotherapeutics, based on the prediction of therapeutic efficacy of new drugs. Fundamentals of radioisotope therapy.
COURSE 2. Quality assurance in Radiopharmacy
Coordinators: Priscilla Pujatti (INCA, Brazil) and Marycel Barboza (Albert Einstein Hospital, Brazil)
DAY 1. Concepts and Methods in Quality Control. Radiopharmaceuticals classification; types of radiopharmacy. Why quality control? When quality control? Where quality control? Parameters evaluated in radiopharmaceuticals quality control according to radiopharmacy type and radiopharmaceutical classification; biological evaluation of radiopharmaceuticals.
DAY 2. Radiochemical methods in Quality Control
Physicochemical evaluation of radiopharmaceuticals. Methods for evaluation of radionuclidic and radiochemical purity of radiopharmaceuticals.
DAY 3. Good manufacturing practices (GMP) in radiopharmaceuticals production and development in Brazil
Problems related to radiopharmaceuticals quality. Nuclear and sanitary regulations in radiopharmaceutical production and development.
COURSE 3. New morphometric biomakers of cancer and radiation exposures
Coordinators: Thiago Salazar e Fernandes (UFPE, Brazil) and Claudia Lage (UFRJ, Brazil)
COURSE 4. Biosafety, Radiation Protection and Waste Management in Research Laboratories
Coordinator: Jean Remy D. Guimarães (IBCCF-UFRJ, Brazil)
DAY 1. Natural and artificial radionuclides. Alfa, Beta and gamma emissions and their interactions with matter. Internal and external exposure to radionuclides, shielding measures for beta and gamma emitters, detection of beta and gamma emitters by Geiger-Muller monitors, liquid scintillation counting (LSC) and gamma spectrometry.
DAY 2. Radionuclides as tracers in environmental and fisiological studies of biological processes. Adequate planning of laboratory radiotracer experiments. Do's and dont's in personal monitoring, LSC and gamma spectrometry.
DAY 3. Radiation safety, decontamination and waste management in research laboratories. Regulatory aspects. Lessons learned from radiation accidents, radiation-related risk communication.
March 30th, 2021: Early Registration and Abstract Submission deadline
April 1st to August 1st, 2021: Early Registration WITHOUT Abstract Submission deadline
August 30th, 2021: Deadline for Online regular registration
October 4th to 8th, 2021: Open for On-site regular registration
Os valores para inscrição de participantes brasileiros possuem desconto e serão cobrados em REAIS conforme tabela abaixo.
A taxa de inscrição poderá ser paga em até 3 vezes sem juros no PAGSEGURO, ou em 8 vezes com cobrança de juros a partir da 4a. parcela.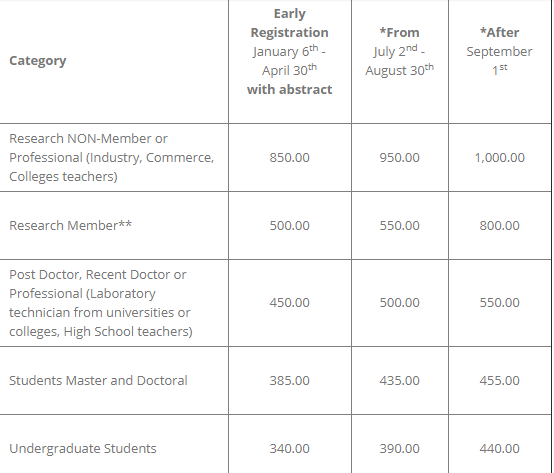 Registration Fee includes:
Registration fees include admission to all scientific sessions, the Exhibit Hall, Plenary Sessions, Poster session, Symposium, courses and items below. Fees do not include admission to the separate ticketed events (tourism events and dinners).
Bags and Badges
Abstract book on line
Technical Exhibits
On Line certificate
3 Lunchs
Coffee breaks
Emergency Medical Service
Wi-fi
Participants may pay only one inscription for attending the four events (IUPAB, SBBN, SBBf and SBBq).
Abstracts guidelines:
http://iupab2020.sbbq.org.br/pagina_interna.php?idPagina=415
Oral Presentations
Keynote Lectures: up to 55 min including questions
Symposium Lectures: up to 30 min including questions
Oral Presentation sected by submissions: about 10 ~15 minutes including questions
PPT Presentations: Power Point Presentations (on CD or USB flash drives) should be handed to the representative of the Multimedia Desk in advance but not later than 2 hours prior to the start of the session.
Equipment: The following equipment will be available to all speakers: Data-Show for Power Point presentations. Computers (Notebook, Dual Core 3.0 Ghz, 2 GB Ram) with Windows 10 and Microsoft Office 2017 software, DVD, CDRom and USB ports will be provided. We do not have Macintosh facilities.